Provide efficient management of your school and simplify the administrative and financial procedures of the school and families



Administrative and Finance skolengo


Dematerialise

the registration and payment processes, the management of the infirmary or catering to save time.



Administrative and Finance skolengo


Simplify

the management of registrations and invoicing for school staff and families.



Administrative and Finance skolengo


Share

a single and centralised student database on which all the services of the Skolengo EMS are based.
Registrations
Skolengo allows you to plan your pre-registration and re-registration campaigns.
The platform also allows you to tailor your forms, to deposit documents easily and to study the dossiers.
Offer families the possibility of making payments directly online.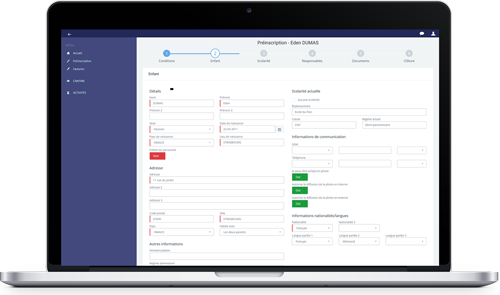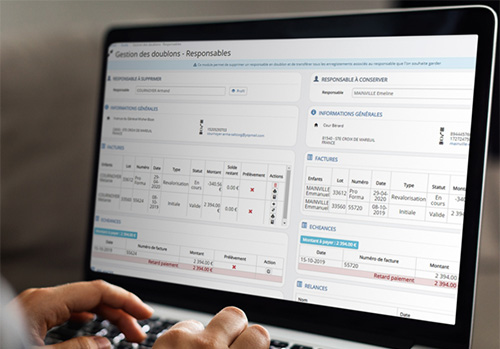 Administrative management
Get the benefit of a unique, centralized database of students and their legal guardians and allow your school staff to control the access rights to these data.
Manage the administrative data (contact information, documents) and teaching data (canteen regimes, language and options), supplementary information.
View statistics, make free lists and predefined lists (exports available in Excel, Office or pdf formats).
Publish your documents: schooling certificate, school transfer certificate, etc.
Financial management
Efficiently perform and monitor all your financial operations:
Billing and purse topping up,
Collection (bank transfer, online payment, cashing),
Management of advances, down-payments and gifts,
Follow-up of unpaid bills and reminders,
Check-list and statistics,
Interoperability and export interface with accounting tools.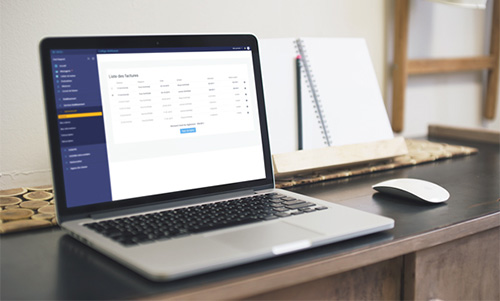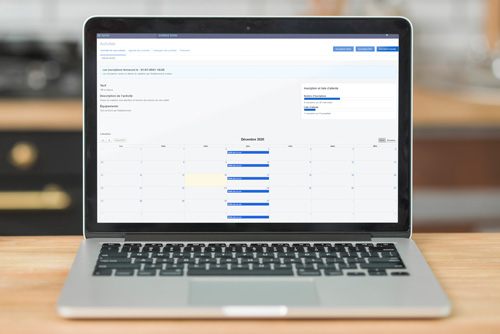 Out-of-school activities
Highlight the extra-curricular activities of your school by distributing your activities catalogue online.
Registration for activities and payments are made directly online by families that can check the number of places still available for each activity.
For the school, the monitoring of registrations and the billing on the platform simplifies these actions.
Online payment
All bills can be paid online
The online payment service can be activated for the payment of registration fees, extra-curriculum activities AND for the canteen/cafeteria if the school has the Catering module.
The payment of associated fees such as for transport, school trips, etc. can also be done online.
Discover the module Catering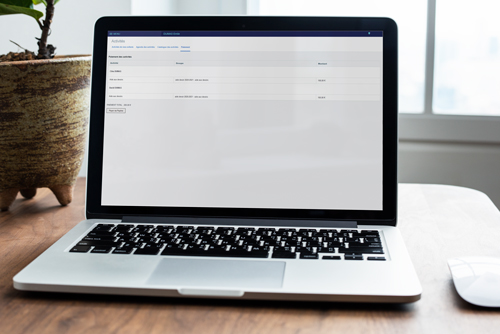 Hear from our clients
Working with Skolengo Gestion brings a real time saving to our administrative and financial services. The procedure is simple for families and with a few clicks, we can synchronise data and we can then monitor registrations and re-registrations in real-time. With the invoicing module, we can perform relevant monitoring of accounting operations. It allows us to automatically identify parents who have paid such and such invoices, which facilitates the work of monitoring associated budgets.
Brigitte Guilloreau, Administrative and Financial director

These services could also interest you

Catering
No more uncounted entries!
Gain in efficiency in your catering management

Teaching
Liven up your teaching activities and provide each student with individual assistance

Discover the module