Published on April 3, 2019 by Clémentine
-
Updated on March 4, 2022
Skolengo, the EMS (Education Management Software) from Kosmos, evolves throughout the year as user feedback comes in. Discover the new features introduced since last November.
Depending on your project, some of these new features are either already available or will be very soon. These new features related to the Teaching Services are only available to users of our school life module.

Formatted timetables for adapting to each student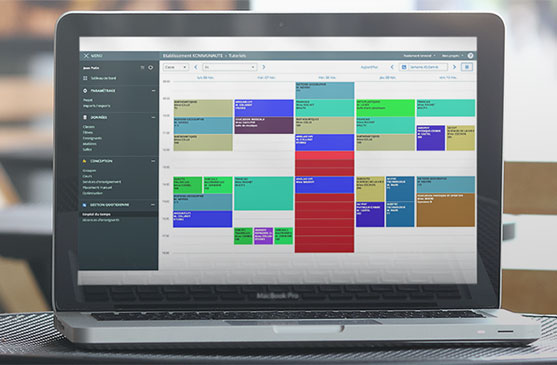 The Kosmos timetable solution allows personalized layouts to be defined for students in just a few clicks. These layouts are then directly entered into the EMS so that the different school services can take note of the student's new timetable.

Students with these layouts only see the classes which concern them. Teachers also have this information when they call attendance: these students are displayed as absent or cannot be modified in the attendance registers. This information is also present in the attendance registers of the mobile app. For more information on timetable layouts.
More interaction in class with the Exerciser




Thanks to the integration of the exerciser into our teaching binder, classes become more interactive: introduction into teaching activities of quizzes, multiple choice questionnaires or chronological friezes. Display them in full screen on the blackboard screen to answer them with your students during class time or distribute them as homework accompanied by instructions.
With the new activity sharing feature, share your teaching activities with other teachers so as to pool resources and enrich the teaching.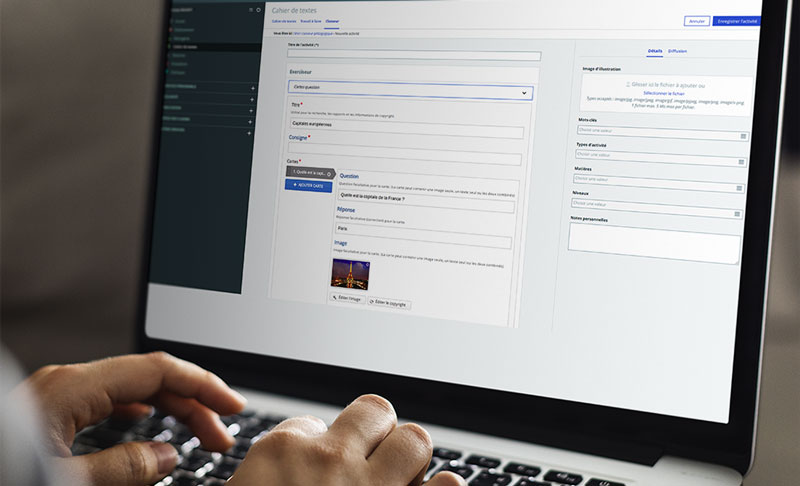 An interactive calendar to provide really personalized monitoring of your student database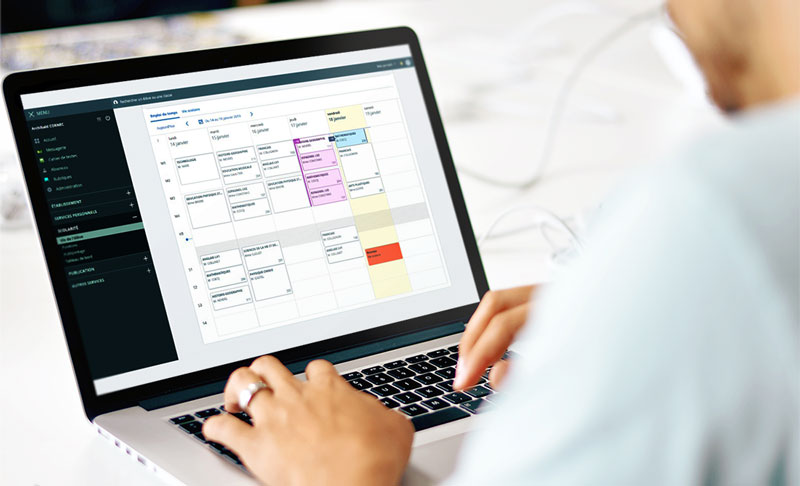 Users of the school life/schooling module integrated into the EMS, discover a new agenda view accessible from the student record which will allow you to have a summary view of all the student's classes as well as school life events. The cross-referenced display of attendance elements (absences, dispensations, lateness and leaving) and behaviour (punishments) on the student's agenda, will allow the Deputy Principal to see at a glance, a personalized analysis of the student's behaviour throughout a week. This professional interface highlights each event, giving it a colour and a direct access to modification. It provides real time savings daily for the Deputy Principal so that they can carry out their mission.