How to produce an interactive course with the collaborative tools of the Skolengo EMS?
Published on March 3, 2021 by Clémentine
-
Updated on March 4, 2022
The Skolengo EMS (Education Management Software) offers many features for facilitating collaborative work. Using these collaborative tools, teachers can set-up more interactive courses which help to motivate students in their learning. Discover how the tools offered by the Skolengo EMS favor exchanges between students and teachers.

Draft content collaboratively using the blog and the online office tools
With the EMS blog, teachers and students can write multimedia content (containing text, sound, images or videos) with the possibility of attaching documents (Word, pdf, etc.) or forms. Each person can contribute to the content in order to enrich it. For example, they can use the blog to write collaboratively and publish articles, presentations, they can tell about their school outings and trips.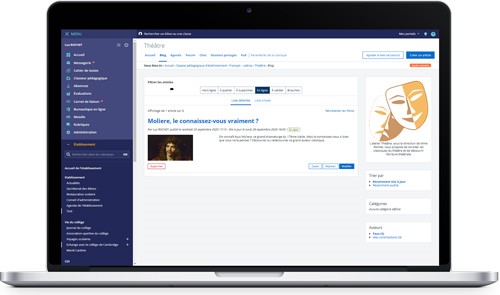 Skolengo EMS also makes Word, Excel and PowerPoint available in collaborative mode with the online office tools service. These tools perform automatic back-ups in the EMS of documents created but also an automatic back-up while the user is working. It guarantees the preservation of documents created for users. This is real security. All documents can be viewed and edited. The students and the teachers can work at the same time on the same document.

Develop a place of exchange, publication and reflection with class spaces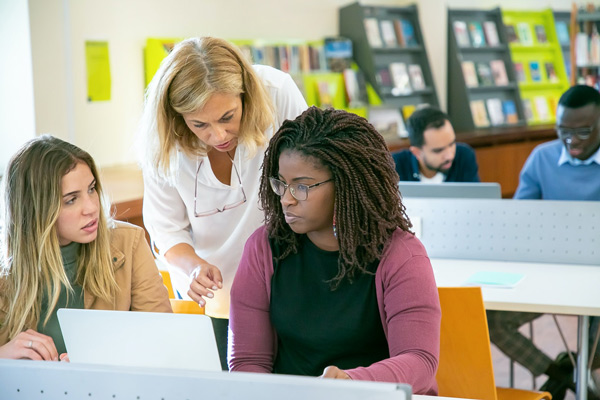 Skolengo EMS offers class spaces, generated automatically. They allow collaborative teaching practices to be developed between the teacher and the students. This tool offers the possibility for a teacher to quite autonomously create sections dedicated to their class but also to create sub-sections by subject, project by groups of students, etc.

With these class spaces, teachers offer students a place of exchange, publication and reflection by activating the blog, the forum and shared binders services. Students will be able to contribute, depending on their access rights assigned by the teacher. This feature thus allows the class to supplement and react to subjects collaboratively and to feed it with text, images, etc. Moreover, the teacher can open up rights to parents so they have access to class projects.

Facilitate teamwork using shared binders to store the content
The shared binders of the Skolengo EMS are a common storage space in which it is possible to arrange content in dedicated files/binders with adjustable rights. Teachers use it to provide documents arranged according to the topics studied.

Start discussions in secure spaces with the forum and the chat
Students, teachers and school staff can discuss varied and common subjects using the chat and the forum available on Skolengo EMS. To secure the ideas exchanged, the teacher can moderate the comments during discussions on the forum and configure time slots for the chat.

Virtual classrooms: organise a videoconference with your students in one click

Directly accessible from the EMS, teachers can quickly and easily organise virtual classes in total security. Only students with a Skolengo ENT account can access the virtual classroom, which avoids the participation of external disruptors. The service is hosted in Europe and complies with the GDPR, which guarantees the protection of users' personal data.

To find out more about the video conferencing service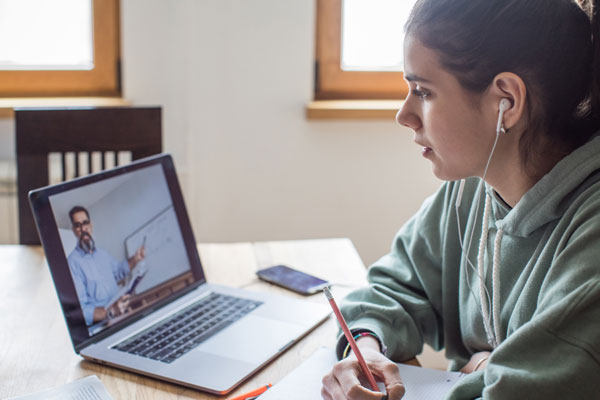 Communication module
How to develop communication with the educational community through messaging?

Discover the module