Building and energizing the school public home page
Published on June 15, 2021
-
Updated on October 20, 2021
The EMS (Education Management Software) of Skolengo allows the public home page to be built easily and quickly. This guarantees good communication between the school, the students and families. To do this, you have to have the role of administrator on your EMS or have the rights to modify the page given by the administrator.

3 best practices for configuring your home page
It is important to reflect on the structure of your website upstream of the design of your home page. This step will facilitate the construction of its sections for energizing your website and to save time in the home page.
In addition, it is possible to simultaneously create 5 different pages. There is therefore, one of them online with four other draft ones. When you have time, prepare your 5 home pages depending on the period of the year (exams, new year, internal events, new projects, etc.). When the time comes, you just have to publish the chosen page for considerable time saving. Renew your home page by changing its structure or the welcome photo which will energize your website for a better user experience.
In fact, to build your public website, we advise you to set up an editorial committee within your school to distribute the actions to perform on the page. This committee can be composed of the school principal, teachers, staff and parents, etc. It will define the editorial policy of the home page and its news. Finally, the different contributors can participate in the drafting of one or more sections and its content.
Take inspiration from other school's public home pages
Here are examples of home pages: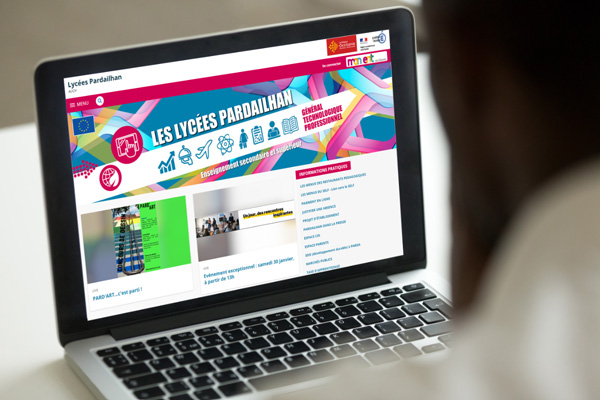 School city Pardailhan in France
Junior school Jacques-Callot in France
Junior school Fabien in France